Um die Wartezeit bei Ihrem Kinobesuch zu verkürzen drucken Sie sich am besten unser Registrierungsformular schon vorab zu Hause aus und bringen es ausgefüllt zur Vorstellung mit. Am besten reservieren Sie auch gleich online Ihre Karten.
Helmut Newton - The Bad And The Beautiful
Land: 2020
Regie: Gero von Boehm
Laufzeit: 93 Minuten
Originalsprache: Deutsch
Altersfreigabe: Ab 0
Genre: Drama, Dokumentation, Sport-Event, Experimental
Darsteller: Willem Dafoe, Dounia Sichov, Simon McBurney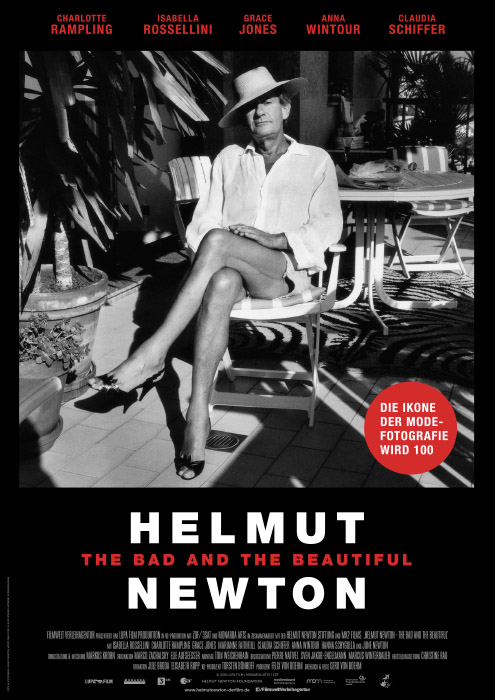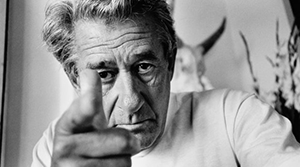 Kurzbeschreibung:
Helmut Newton zählt zu den Großmeistern der Fotografie. Mit seinen Aufnahmen nackter Frauenkörper provozierte er, doch gleichzeitig spielte er auf elegante Weise mit ihnen. Verwurzelt im Berlin der Goldenen Zwanziger Jahre, stand die Stadt für den Künstler wie keine andere – obwohl der Kosmopolit auch in Städten wie Paris, New York, Monte Carlo und Rom zuhause war. Im Januar 2004 verstarb das Genie der Fotografie und noch immer ist die Anziehungskraft seiner Werke ungebrochen. Der Filmemacher Gero von Boehm errichtet Newton anlässlich seines 100. Geburtstages ein filmisches Denkmal.
Trailer
Spielzeiten
Das aktuelle Programm

| | | | | | |
| --- | --- | --- | --- | --- | --- |
| | | | | | |
| Donnerstag, | 24.09.2020 | 20:00 | Subiaco Schramberg | Helmut Newton - The Bad And The Beautiful | >Reservierung |
| | | | | deutsch | |
| | | | | | |
| Sonntag, | 27.09.2020 | 17:30 | Subiaco Schramberg | Helmut Newton - The Bad And The Beautiful | >Reservierung |
| | | | | deutsch | |
| | | | | | |
| Montag, | 28.09.2020 | 20:00 | Subiaco Schramberg | Helmut Newton - The Bad And The Beautiful | >Reservierung |
| | | | | deutsch | |
| | | | | | |
| Freitag, | 02.10.2020 | 20:00 | Subiaco Freudenstadt | Helmut Newton - The Bad And The Beautiful | >Reservierung |
| | | | | deutsch | |
| | | | | | |
| Montag, | 05.10.2020 | 20:00 | Subiaco Freudenstadt | Helmut Newton - The Bad And The Beautiful | >Reservierung |
| | | | | deutsch | |
| | | | | | |
| Dienstag, | 06.10.2020 | 17:30 | Subiaco Freudenstadt | Helmut Newton - The Bad And The Beautiful | >Reservierung |
| | | | | deutsch | |
| | | | | | |
| Dienstag, | 06.10.2020 | 20:00 | Subiaco Freudenstadt | Helmut Newton - The Bad And The Beautiful | >Reservierung |
| | | | | deutsch | |
| | | | | | |
| Freitag, | 09.10.2020 | 20:00 | Subiaco Kino im Kloster | Helmut Newton - The Bad And The Beautiful | >Reservierung |
| | | | | deutsch | |
| | | | | | |
| Sonntag, | 11.10.2020 | 20:00 | Subiaco Kino im Kloster | Helmut Newton - The Bad And The Beautiful | >Reservierung |
| | | | | deutsch | |
| | | | | | |
| Dienstag, | 13.10.2020 | 20:00 | Subiaco Kino im Kloster | Helmut Newton - The Bad And The Beautiful | >Reservierung |
| | | | | deutsch | |